Artistic Portrait in Leica Image Style
Put a portrait studio in your pocket. The new Leica Dual Camera 2.0 uses precise 3D facial detection, dynamic illumination, and natural portrait enhancements to produce stunning artistic portrait shots in Leica image style.


Flavor Studio
HUAWEI P10 Plus' imaging algorithm helps create artistic portraits in Leica image style for natural, studio-like enhancements. Eyes receive special attention with optical technology that brings out innate brightness and colour.


Dynamic Illumination
As lighting changes, HUAWEI P10 Plus' light-sensing algorithm automatically adjusts photo configurations—including AWB, shutter speed and more. Dynamic illumination readjusts the lighting to add artistic glow to your portrait shots.


Perfect You
HUAWEI P10 Plus' precise 3D facial detection technology identifies personal features with more accuracy to give you better more beautiful portraits.


Authentic Monochrome Photography with Bokeh Effect
Experience authentic monochrome photography with bokeh effect. The monochrome sensor captures sharp black & white photos with greater detail, producing incredible photos that never go out of style.


Hybrid Zoom
HUAWEI P10 Plus' 20MP + 12MP camera modules and HUAWEI's versatile hybrid zoom improve the smoothness, clarity and simplicity of portrait photography.


Highlights
Highlights automatically generates a video of your best moments based on time, location and shooting mode. Select from various templates.


Best-ever Self Portraits with Leica Front Camera
An all new Leica front camera captures 2x more light, offering amazing self portraits, whether day or night. HUAWEI P10 Plus even senses groufies and automatically switches to wide-angle shots when more people enter the picture. Capture unique selfies in Leica image style.


Adaptive Self Portraits
HUAWEI P10 Plus' large sensor captures 200 percent more light, offering dramatic colour depth and range, while automatically switching to wide-angle view for groufie shots.


Engineering Marvel: Leica Dual Camera 2.0
HUAWEI P10 Plus' Leica Dual Camera 2.0 carries two SUMMILUX-H lenses with a larger F1.8 aperture. The result: 4K shooting, 20MP+12MP sensors, Optical Image Stabilisation, Superior low-light photography. When you see the world more clearly, you see how beautiful it is.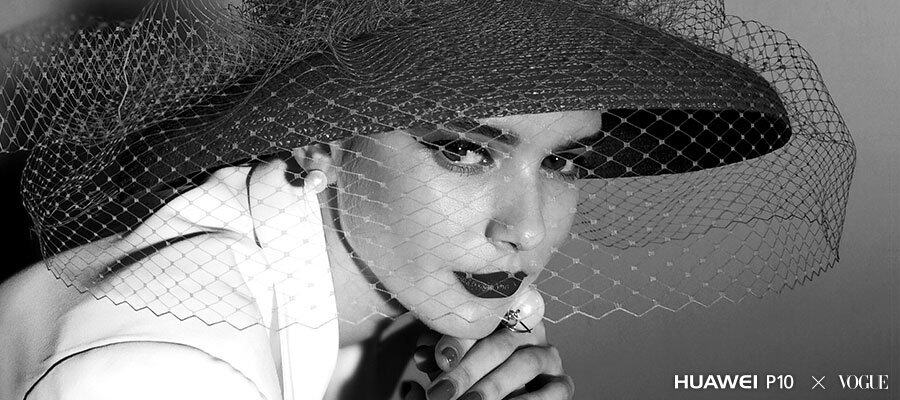 HUAWEI + LEICA
Take some of the most outstanding pictures of your life: 20MP + 12MP camera modules, Optical Image Stabilisation (OIS), Artistic portraits and unique selfies in Leica image style. Redefine modern portrait photography.
Fast Focus
4-in-1 hybrid auto-focus. Faster adjustments. Improved precision.
Greater Depth
Cutting-edge, instantaneous depth of field changes.
Stability Control
Optical Image Stabilisation (OIS): great shots, reduced motion blur.


4K Shooting
Capture your life in detailed 4K resolution rich enough to cast to large screens.


The Speed of Life
Machine learning and the ultra-fast Kirin 960 processor keep HUAWEI P10 Plus' performance at the peak of its game. Coupled with HUAWEI Ultra Memory technology that intelligently allocates, recycles, and compresses memory, the apps you love load faster than ever.
Smarter. Faster.
HUAWEI Ultra Memory uses machine learning to improve HUAWEI P10 Plus' speed and response time by reserving memory for the apps you love most. The result: HUAWEI P10 Plus is faster and more nimble, providing a better experience while multitasking.


Always on. Always fast.
HUAWEI P10 Plus' 4 onboard antennas supports 4.5G networks for fast, stable connections – reaching data speeds up to 600 Mbps.
Large Display
5.5-inch 2K display; bolder colours, brighter detail.
Infrared Controller
Control all of your connected household appliances.
Sound Design
Dual speakers deliver rich stereo output.


Super Fast Charging
HUAWEI P10 Plus' high-density 3750 mAH (TYP) battery supports HUAWEI SuperCharge technology. Backed by a 5-gate protection, charging is both fast and safe.